2020-10-11
On Tuesday, September 19, 2020 a ceremony was held by the Kenosha County Veterans Council at the Moose Lodge / Hero's Cafe to announce their yearly awards.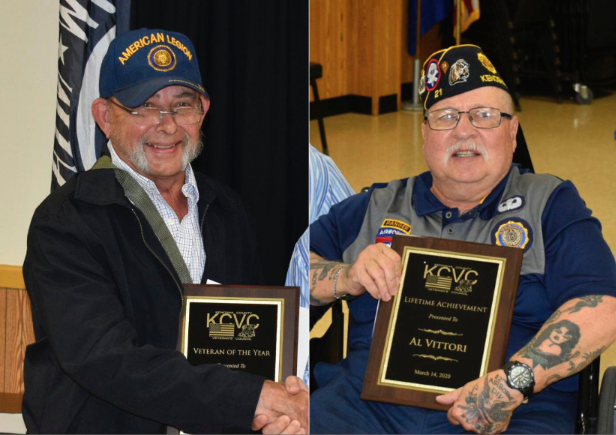 Among the award recipients were Post 21 Second Vice Commander / Service Officer Phillip Morris who won the Veteran of the Year Award, and 25 Year Post 21 Member Al Vittori, who was honored with the Lifetime Achievement of the Year. Other award winners were, Civilian Organization of the Year, Festival Foods on 80th St, Veteran Service Organization of the Year, Kenosha VFW Post 1865, and Auxillary of the Year, Sonja McClure.
The awards were presented by County Board Supervisor, District 10, Andy Berg. The KCVC Annual Banquet Ceremony scheduled for this past March had been cancelled due to the pandemic.