Sticky
2021-10-16
Randolph Granger joined Post 21 forty years ago to help a friend work Kenosha's 4th of July fireworks display which was performed by Post 21 at the time. He remembers those days fondly. He had been at the post previously, "as a kid" when the Post hosted teen dances.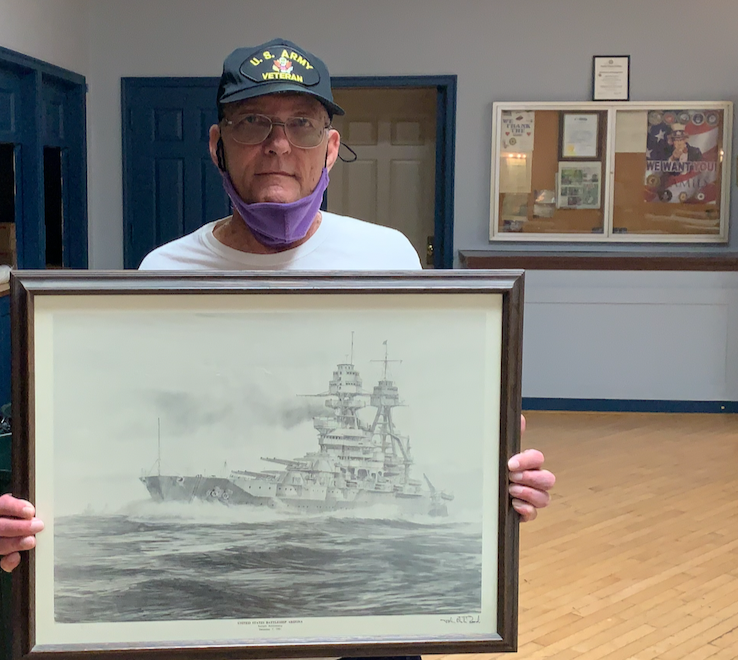 At our August member meeting Randy presented the post with the pictured artwork which is a signed pen and ink drawing of the USS Arizona (BB-39) Underway. The work was created on the 40th Anniversary of the Attack on Pearl Harbor. In the past, he also donated other items, such as another framed picture of the Arizona Memorial, a picture of a funeral caisson, and a Legion Police Badge. The Grangers have a long legacy in the Legion as Randy's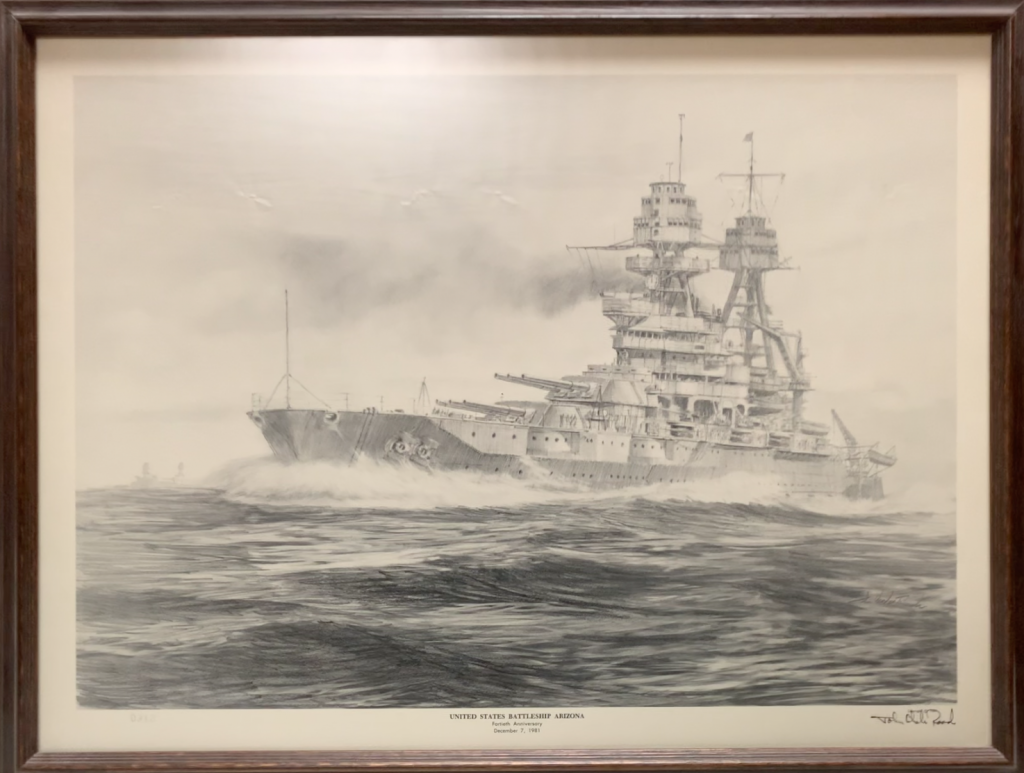 father used to write articles for The American Legion Magazine.Randy and his wife Lori, a US Army veteran herself, are currently downsizing and thought that Post 21 was the right place for it. Randy assured us he will come down from time to time to visit us and have a look at a favorite old picture. Thank you Mr. and Mrs. Granger!