This is a memorial page for the citizens of Kenosha to honor their veterans. Membership in a particular veteran club or group does not matter, we are all veterans.
If your Dad, Grandmother, Uncle etc. was a veteran you are welcome to submit pictures (preferably in uniform) and no more than 25 words of text to identify them. Submissions can be emailed to socialmgr@alpost21.com, or mailed to 504 58th Street, Kenosha, WI, 53140.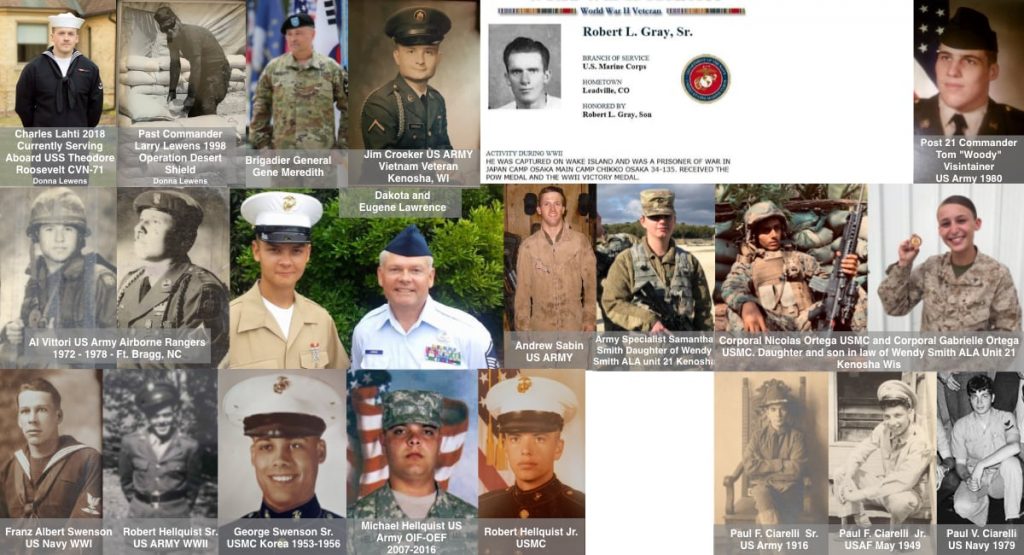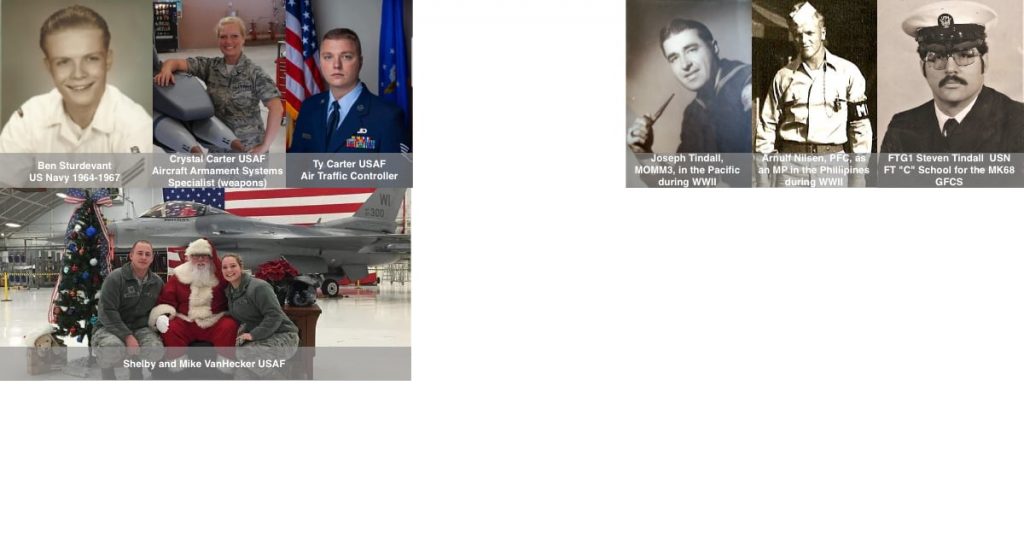 NOTE: The Officers of American Legion Post 21 reserve the right to refuse submissions for any reason, invariably those that they feel are offensive, inappropriate, or represent anything contrary to the American Legion Constitution, especially the Preamble. While we make every effort to keep the site secure as a matter of course, please note that anyone visiting the site will be able to take screenshots of anything posted. We reserve the right to re-arrange, change the presentation method, and move or remove the page at anytime and without notice.
Please note that we cannot bear the burden of returning physical entries. However, please use the contact form to discuss other options for submitting your pictures. Sending Pictues via email is the best option. You don't need anything more than the camera on your phone to send us a copy.