Contact Form
We want to hear from you!
Please use the form to the right to contact us, leave an idea, or just say hello. Alternatively, you can leave a message at 262-657-7464. We do not have regular office hours at this time.
Thank you for considering our Post.
NOTE: For Hall Rentals, please click that menu option above.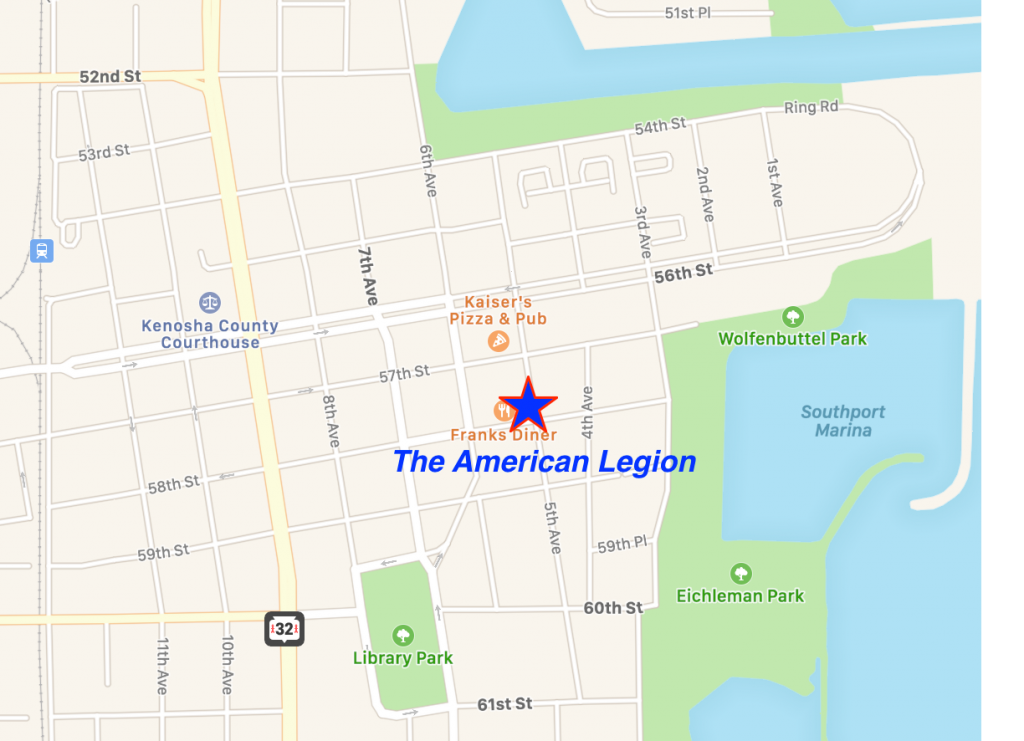 American Legion Post 21
504 58th Street
Kenosha, WI 53140
(‭262) 657-7464
This site is protected by reCAPTCHA and the Google
Privacy Policy
and
Terms of Service
apply.