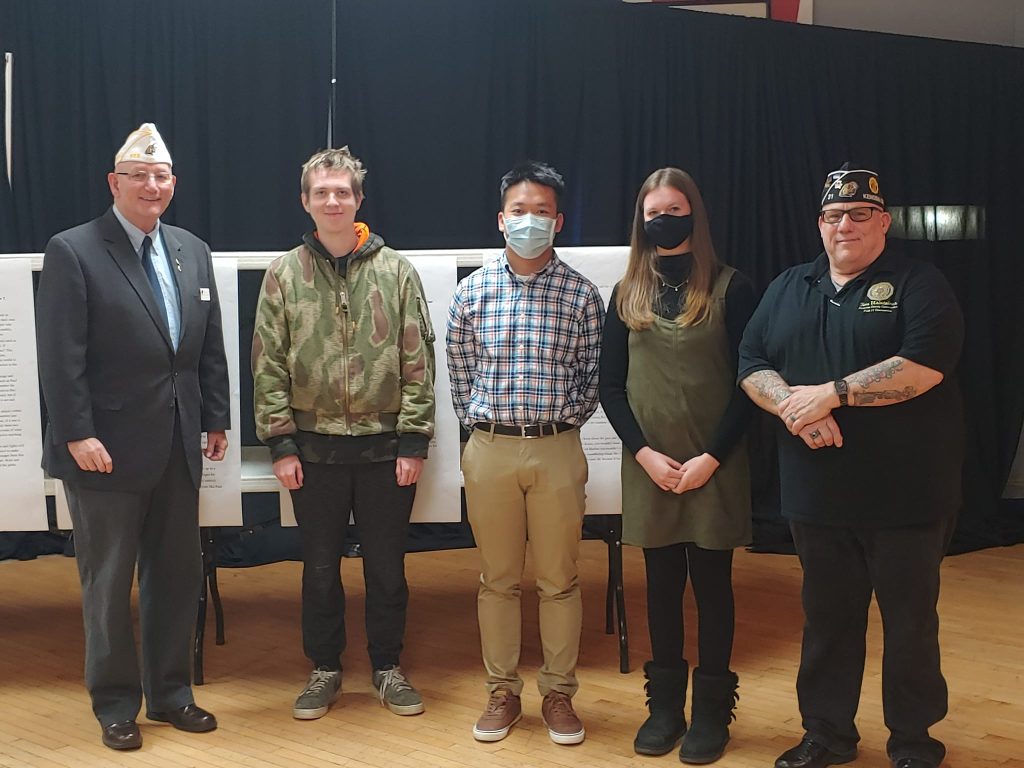 Congratulations to Elijah Bogar, Katelynn Ripper, and Joshua Cao, our 1st, 2nd and 3rd place winners respectively. We were proud to have these three outstanding youths read their winning entries at our Pearl Harbor / Paul Herrick Memorial Service. The prizes were $500.00, $300.00, and $200 for the three high school students.
The American Legion, Wisconsin State Commander, Greg Eirich who traveled from Sheboygan for the days events, presented the awards. The commander gave a well received talk on leadership and the Legions Four Pillars of Service.
On hand to congratulate the winners was State Representative Samantha Kerkman who talked with the winners and their families at length.
It could be argued that writing (communications) is the most important tool of a leader. The simple act of deciding to do so by entering this contest is a good indication that we are dealing with future leaders of business / and or our communities. Seeing future leaders conversing with these two current leaders was a very welcome site, and a highlight of the evening.
We want to note that there was only one entry from a middle school student. We did not distinguish between age or school groups in this, our first year of having this contest. In that light, an Honorable Mention goes to 6th Grader Ryleigh Konitzer for her well done entry.
NOTE: to view a slideshow, click on the title of the article, then click on one of the pictures.
Photo Credits: County Adjutant, Michael Hellquist